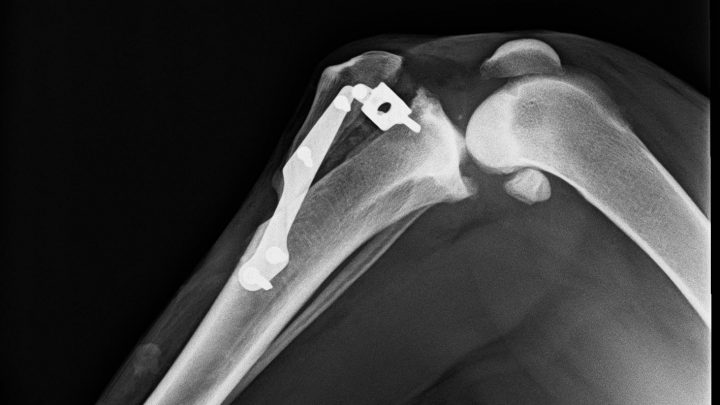 Cruciate disease in dogs – TTA procedure June 16, 2016
We routinely undertake orthopaedic procedures including treatment for Anterior Cruciate Ligament (ACL) disease or rupture. There are a number of surgical options available to treat this condition and we often use the Tibial Tuberosity Advancement (TTA) technique.
Below is the radiographs of "Bob" a Ridgeback Cross before the procedure and immediately after the surgery
Bob recovered really well and is back to his old self again.
Anterior Cruciate Ligament (ACL) rupture is a common orthopaedic problem encountered in dogs. It can be a very debilitating condition in our large dogs if not treated properly leading to bad arthritis in the knee.
We frequently also get cartilage (meniscal) tears secondary to an ACL rupture, this can be very painful to the dog.
Fortunately there are very good surgical techniques that can be used to treat this condition.
The symptoms of ACL disease is a sudden onset of lameness that is not always associated with trauma.
We use the TTA (Tibial Tuberosity Advancement) technique in most of our large dogs.
Please see the link for the procedure